Filter solutions for car production and industries
Just how important the subject filtration has become is shown by the metal-processing activities in the industry and car production where health-endangering substances or in case of high-alloyed steels carcinogenic substances in the form of dust, steam, vapor and smoke will be created. According to the law the dangerous substances may not only be exhausted and be released into the atmosphere, but must be collected reliable and safely directly at the point of origin and the outlet.
For such cases NORFI offers custom-made filter solutions providing a reliable filtration of welding fume, plasma and grinding dust. The used cartridge filter which are suitable for the filtration of air volumes up to 18.000m3/h, are certified according to the DIN EN standard ISO 15012-1 and correspond to the welding fume class W3. Coarse dirt particles will be collected directly into the dust collecting container. A special, compressed-air-based cleaning system provides for additional protection of the filter elements. Our cartridge filters are also suitable for operation with circulating air, whereby the energy costs for the air circulation system can be significantly reduced. If required, we can also implement filter systems with explosion protection according to ATEX directives (ATEX execution for Zone 20). The execution is carried out in accordance with the ATEX-directives 94/9/EC, and in accordance with the guidelines VDI 2263 and VDI 3673.
Our Portfolio in the area of filter technology includes the following products and solutions:
---
System specific solutions for an effective and reliable filtration
Filter systems by NORFI are the ideal solution when is it to detect or to filter hazardous gases, dusts or vapors reliable and safely, either produced during welding, grinding or cutting of materials. Thanks to their robust design made of 3 mm thick steel sheet, in which all of the system components are welded to one another, they guarantee the maximum stability and a complete tightness – even after years of operation.
All filter systems by NORFI are planned, developed and put into operation according to individual customer requirements, and can be designed for different discharge systems: NORFI offers filter units with discharge via screw conveyors, rotary air locks or double discharge valves. The absorbed and filtered substances will be transported in Big Bags, standard drums or containers.
For each requirement the suitable filter system
No matter if your responsibilities include welding, grinding or cutting works. For each of these activities NORFI offers the matching filter unit to get through your work safely.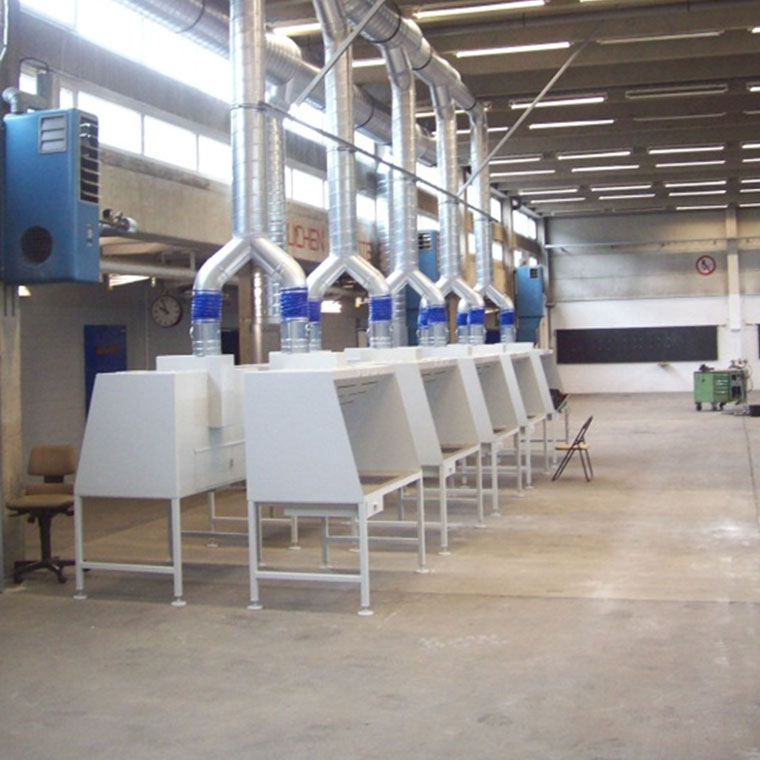 Filter systems for welding works
Gases and vapors generated during welding of high-alloyed steel, metal or aluminum are extremely dangerous for the operator and must be captured and filtered reliably. NORFI systems for the filtration of welding smoke are extracting all dangerous vapors residue-free, by means of powerful fans. The used filter cartridges meet the current international standards and are marked with the welding fumes class W3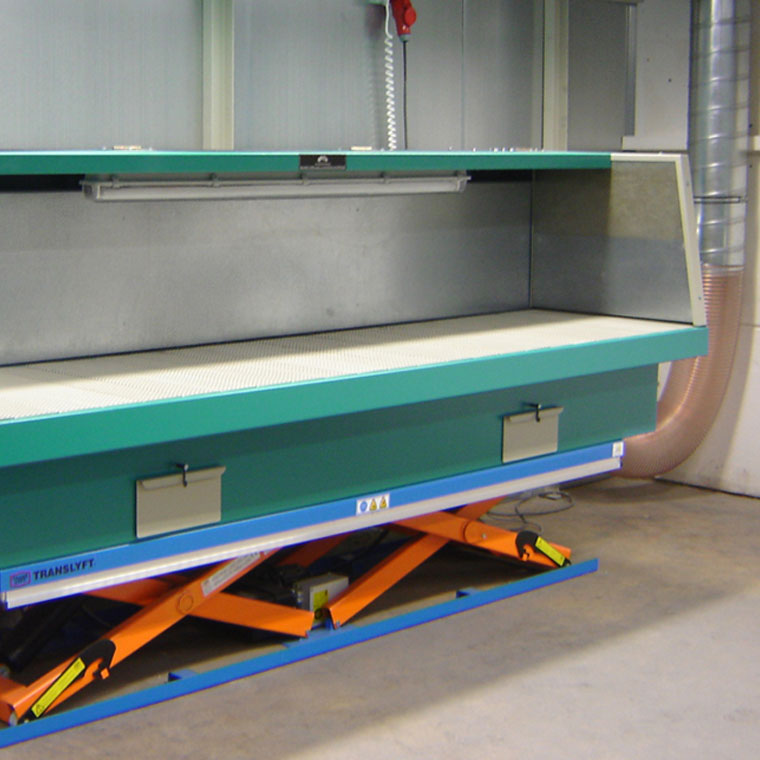 Filter systems for grinding works
Grinding dust created in the grinding of aluminum, carbon, plastic, or steel, is extremely dangerous for humans and also has a negative effect on the grinding result.
Filter systems by NORFI also extract fine-grained dust reliably. In the case of grinding works on workpieces made of aluminum we also implement filter systems with an additional pressure relief in accordance with ATEX guidelines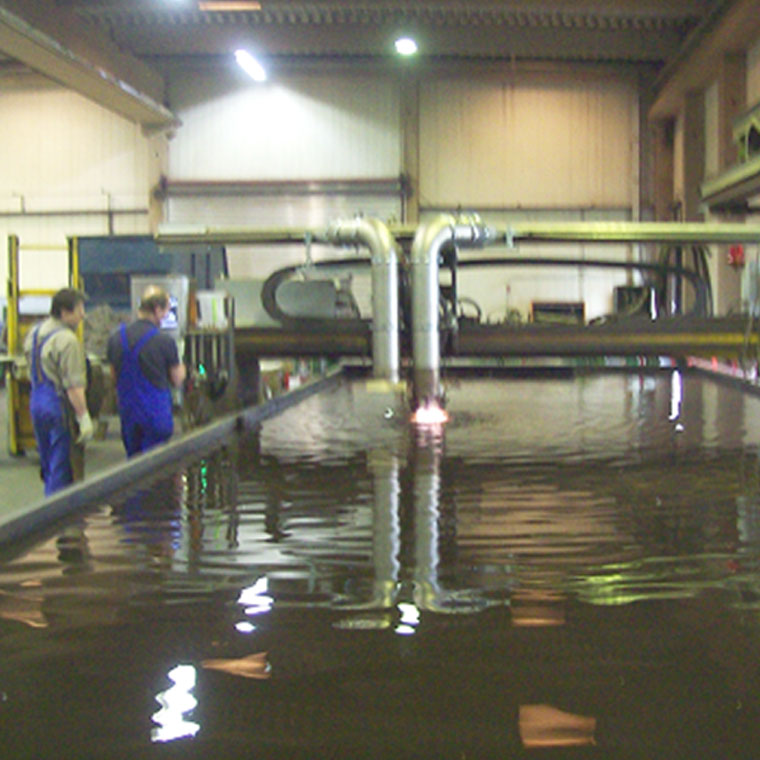 Filter systems for cutting works
Dust, for example created by laser cutting is characterized by a very fine grain size that is smaller than 1 µm. A filter system with a high degree of efficiency is necessary to extract and to filter this kind of dust. NORFI filter systems for plasma dust are developed especially for extraction and filtration of moist dusts and can be used for over - and under-water sections up to 200 mm sheet thickness.
---
Reliable detection of vapors, smoke and dust
For a reliable and complete detection of dust, vapor, mist, or smoke we offer different solutions which can be used selectively, extensively or stationary.
---
Extraction arms for the selective detection
The challenge in the extraction and filtration of welding fume is in the correct positioning of the detection elements on the welding flame.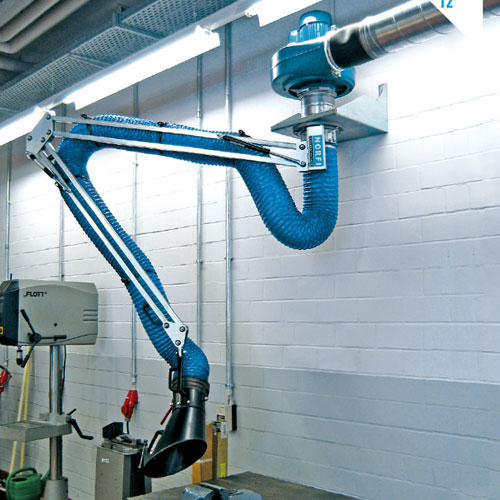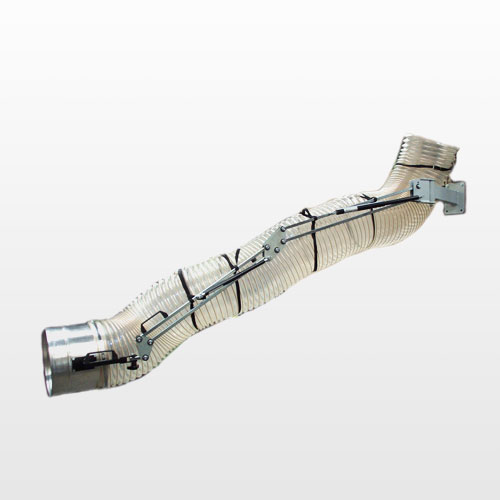 NORFI extraction arms can be precisely used and prevent that dangerous welding fumes can escape. This is possible thanks to a special gas spring that ensures that the extraction nozzle of the system is always balanced and easily to positioning at the correct place in the workspace. The operator can concentrate totally on his work while the dangerous substances will be reliably and completely extracted and filtered.
---
Extraction hoods for large-scale detection
Frequently the large-volume workpieces are processed by means of welding, grinding or cutting, and in this case the use of a selective extraction system is not possible.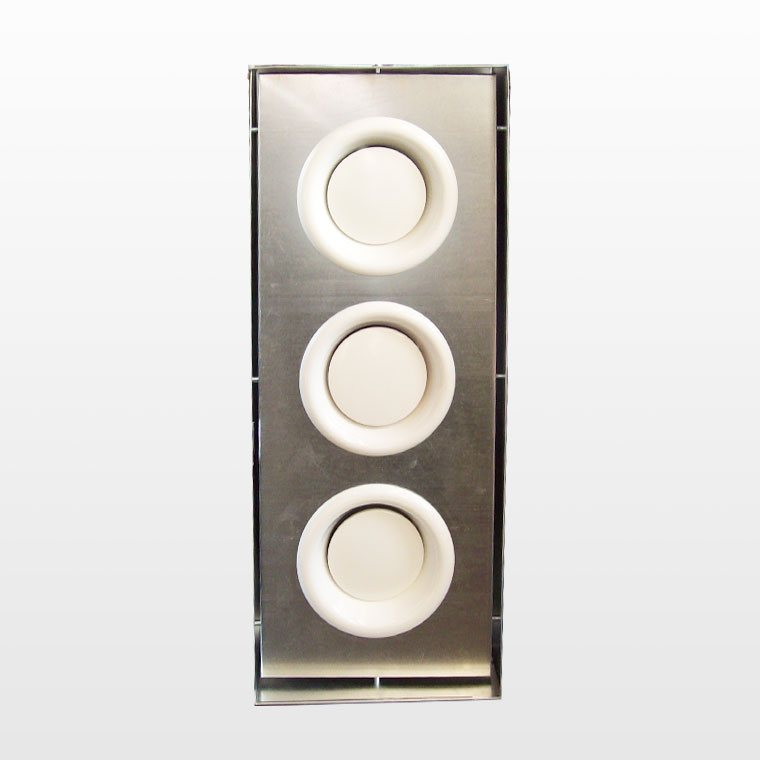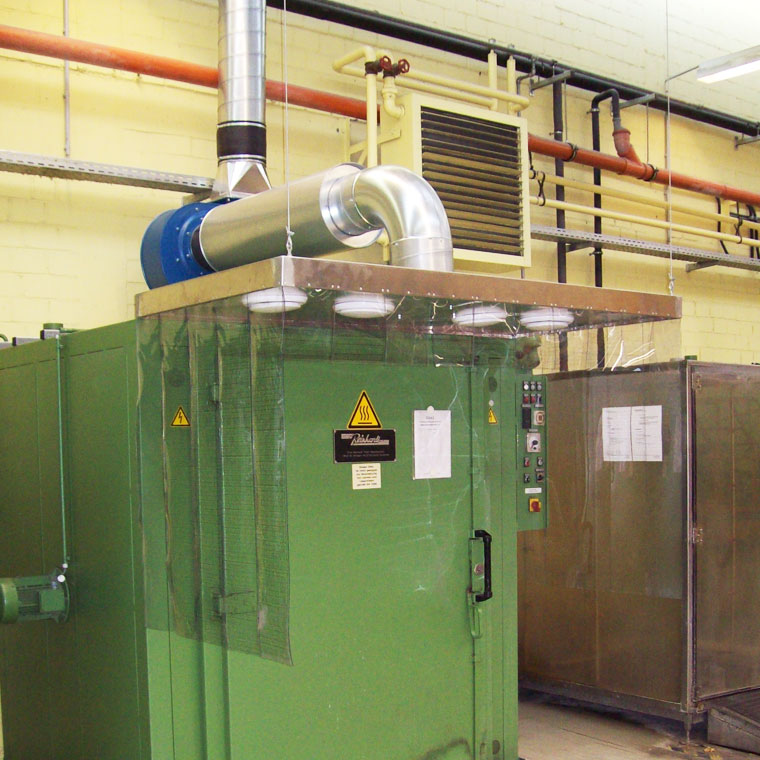 NORFI offers extraction hoods which are designed and manufactured according to one`s individual requirements and guarantee the safe extraction and capture of hazardous and health-endangered gases, also after many years of operation.
---
Extraction tables for stationary use
Extraction tables by NORFI with built-in under table dust extraction are the ideal solution for extracting and filtering health-endangering dusts, fumes or smoke at individual workstations.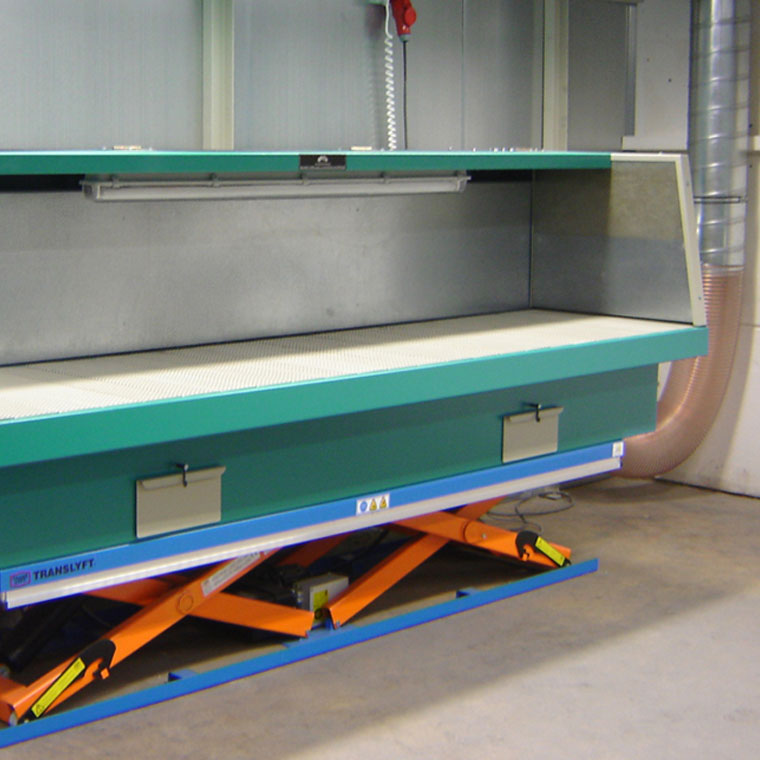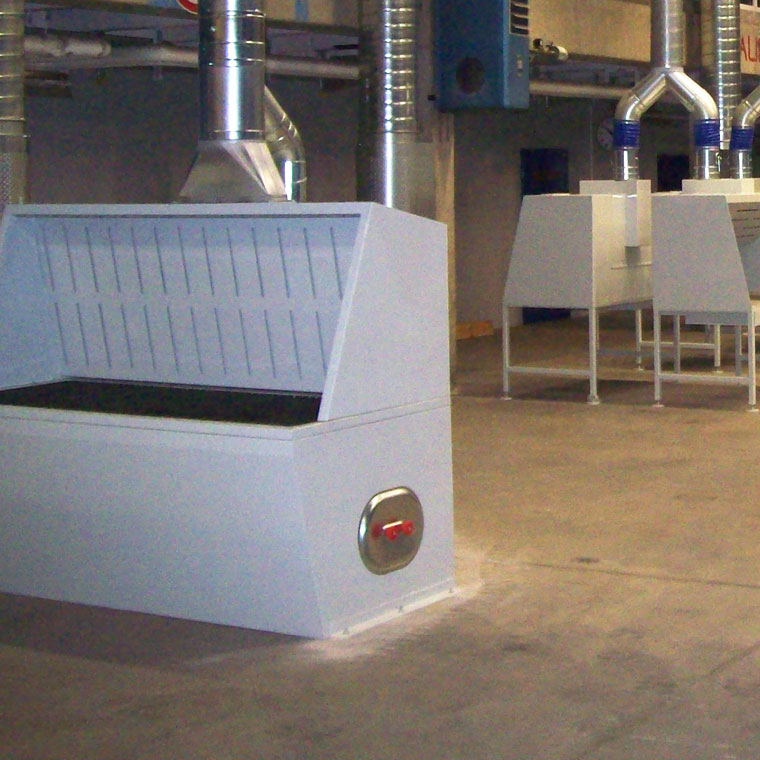 They are available in a standard or customized version, which are specifically adapted to your individual requirements, and are manufactured in a robust steel construction. In addition to the stand-alone solution with an integrated filter technology and fan NORFI offers extraction tables which can be connected to a central filter system.